5 MID CENTURY MODERN DECORATING IDEAS FOR YOUR HOME
Here are some tips that will add a touch of retro charm to your home without going overboard.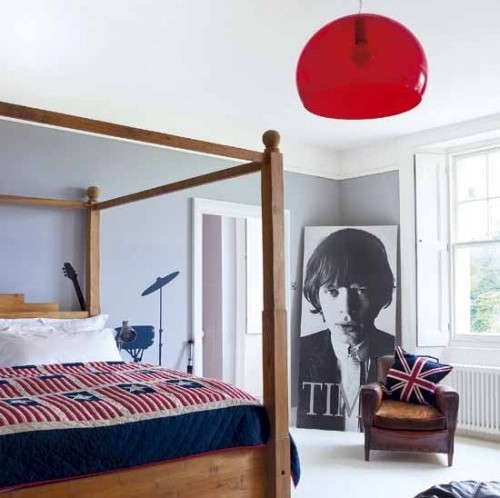 mid-century modern decorating ideas for your home

1. Shape – Think Curvaceous
Like the pin up of the day Marilyn Monroe, this is an era all about shapes and curves. Banish any square thoughts, and replace with the famous 'egg' chair. This furniture created by Danish designer, Arne Jacobsen, is the unique contrast between hard utilitarian edges and soft curves that give the egg its distinct shape. They have seen a revival in recent years, as they make great statement pieces and add touch of the retro vibe in your bedroom without being too over the top.

2. Think Warm Wood
Woody tones are an essential part of this look. Wood can be used extensively by either panelling your whole bedroom or more sparsely through a stylish wooden headboard. By choosing an inexpensive wood you can stain it yourself to suit your scheme to recreate that classic 1950's look.

3. Choose A Fun Graphic Print
Graphic prints were used heavily in this era from movie posters to clothes. You can use graphic prints almost anywhere in your home, from a statement wall in your master bedroom, to the tiles in your bathroom or a café tabletop for your kitchen. Graphic designs are used to create a fun looking room.

4. Clear the Clutter
As with most styles, they look best with no clutter. The mid-century modern look is no different. Keep your bedroom simple and unfussy; let the warm wood, graphic prints, shapely furniture, bold foliage designs and colour palettes do the talking.

5. Showcase Your Quirky Finds
It's the small quirky vintage items displayed around your room that will cement the mid-century modern style. Go to antique markets, vintage fairs or even car boot sales to get your vintage finds. You can even create a shelf display dedicated just to them.
Keywords in the article:
mid-century modern decorating ideas for your home
Information about ""