Architect + Furniture Designer Marcel Breuer and his wassily chair
Marcel Breuer(1902-1981) is best known as one of the early 20th century's most influential furniture designers. Marcel Breuer have designed many popular furniture, such as wassily chair.

All the Marcel Breuer furniture include:
1: wassily chair
2: Marcel Breuer Cesca Side Chair
3: Cesca Armchair
4: Laccio Tables
5: Reclining Chair 50-135
6: Marcel Breuer Canaan Desk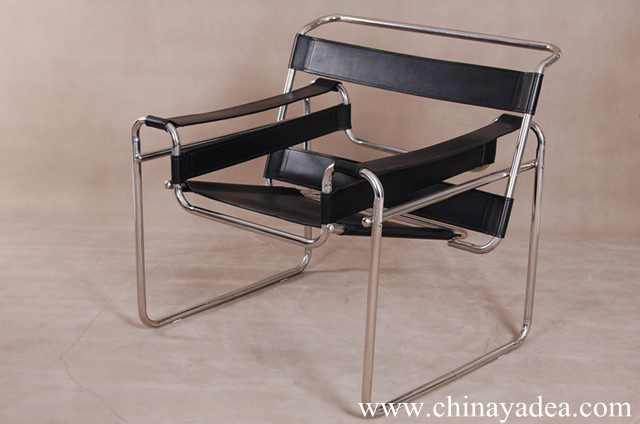 Marcel Breuer wassily chair in leather
Marcel Breuer wassily chair in cowhide
Marcel Breuer Laccio tables Replica

We can produce all the Marcel Breuer furniture, Our reproductions are all inspired by Eero Saarinen. If you want buy the replica Marcel Breuer furniture, China Yadea could be a good choice. And his most famous chair is wassily chair.

Our replica wassily chair can made of leather and cowhide for your choose. The Marcel Breuer wassily chair Materials: Polished chrome steel; saddle leather or cowhide.
Keywords in the article:
Marcel Breuer furniture, replica wassily chair, wholesale wassily chair
Information about ""