Beautiful Minotti Chairs from Yadea
Most people probably heard all of this about Minotti chair, even has placed several pieces in their room. But they might know little about the new types of Minotti furniture. So Yadea would like to introduce two nice modern lounge chairs designed by Minotti but manufactured by Yadea for all of you.
Minotti Tape chair, you can see many differences from its name, also be able to find some distinctive feature from the chair, the novel design make it felt funny. Its bright spot not only confined to this, the seat cushion is plump and flexible, befitting the back cushion with moderate curve. The generous and decent outline in combination with the style full of modern factors so that make the Minotti chair brilliant.

If the tape chair is a lounge chair of cool tone style, the Minotti Leslie Chair looks thick, not just the color, but also its design. This chair retains Minotti's consistent way of dealing with the seat cushions, but it differs in the choice of feet and back cushion. Two fan-shaped armrests connect with gently sloping back make you feel elegant and get desire about lying for a while, these all are the charm of this Leslie chair.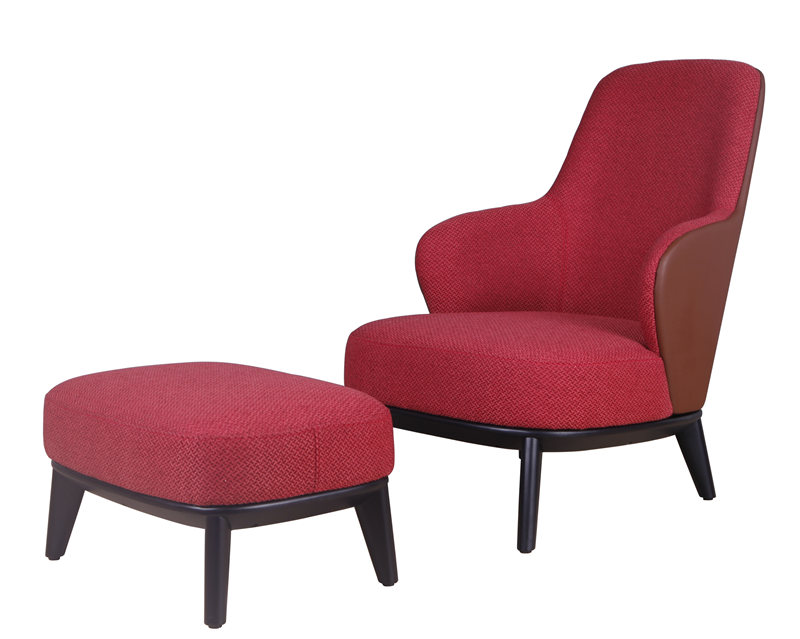 In Yadea's opinion, these two lounge chairs are likely to be best-sellers that the dealers want to wholesale from Yadea. So what do you think of the two Minotti chairs?
Keywords in the article:
Minotti Tape Chair, Minotti Leslie Chair, Wholesale Minotti Chair
Information about ""