Cassina Le Corbusier LC3 3-Seat Sofa
This is the original licensed version, built to the highest specification by Cassina and supplied with authentication. Each model is stamped with a serial number on the underside of the frame.
Not to be confused with the now common poor quality models available.
The Cassina Le Corbusier LC3 3-Seat Sofa is available in a number of frame finishes and a massive amount of fabrics and leathers.
Colour, form and matter in the furniture designed by Le Corbusier, Pierre Jeanneret and Charlotte Perriand are just three aspects into which Cassina carries out detailed research. Its mission is to discover original features in the works of these proponents of modern rationalism and to recount their innovative verve in all its authenticity. A series of updates and new details have been added to the iconic models that the company exclusively produces at international level in the "Cassina I Maestri" collection. This upgrading process has been carried out in close collaboration with Le Corbusier Foundation and through the analysis of original documents and drawings belonging to the designers. The result is an even more vibrant and contemporary vision.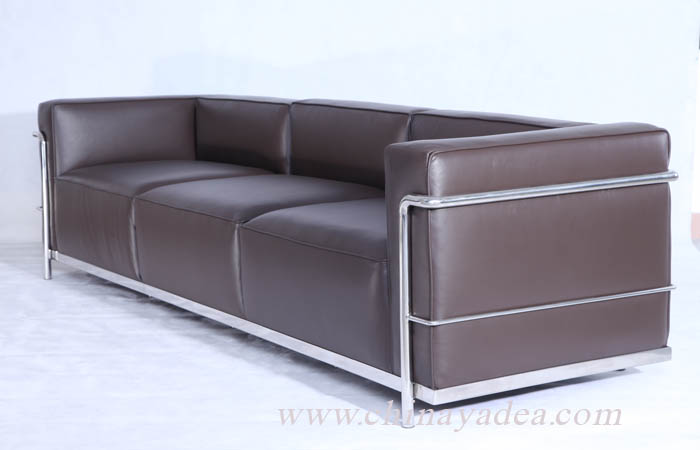 Keywords in the article:
Cassina Le Corbusier LC3 3-Seat Sofa,Le Corbusier LC3 3-Seat Sofa