Eames Lounge Chair & Ottoman
Designer: Charles and Ray Eames
Charles (1907–1978) and Ray (1912–1988) Eames were American designers, who worked in and made major contributions to modern architecture and furniture. They also worked in the fields of industrial and graphic design, fine art and film.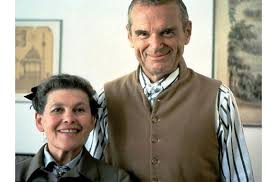 Combining imagination and thought, art and science, Charles and Ray Eames created some of the most influential expressions of 20th century design furniture that remains stylish, fresh and functional today. Created in 1956, Eames Lounge Chair with ottoman is now a classic in the history of modern furniture.
The first Eames lounge chair and ottoman was made as a gift for Billy Wilder, the director of "Some Like It Hot," "Irma La Douce," and "Sunset Blvd." The heritage of the chair goes back to the molded plywood chairs pioneered by the Eameses in the 1940s. Charles Eames said his goal for the chair was that it be "a special refuge from the strains of modern living."
The first lounge chair and ottoman produced by Herman Miller, in 1956, made its public debut on Arlene Francis's Home show, a predecessor of the Today show. Commenting on the unique design, Charles Eames told Francis, "We've never designed for a fashion, and the Herman Miller furniture company has never, ever requested that we do pieces for a market." During the interview, a short film was shown in which a man--Charles described him as "a typical Herman Miller employee"--assembled and disassembled the lounge chair, showing how simple the design was.
Yadea Eames Lounge Chair & Ottoman of premium version
General features:
1) Beautiful reclined degrees and strong metal armrest frame inner, the wrinkles are smooth as the original.
2) Palisander, walnut and white oak are optional upholstered both sides of the veneer. All cushions are removable.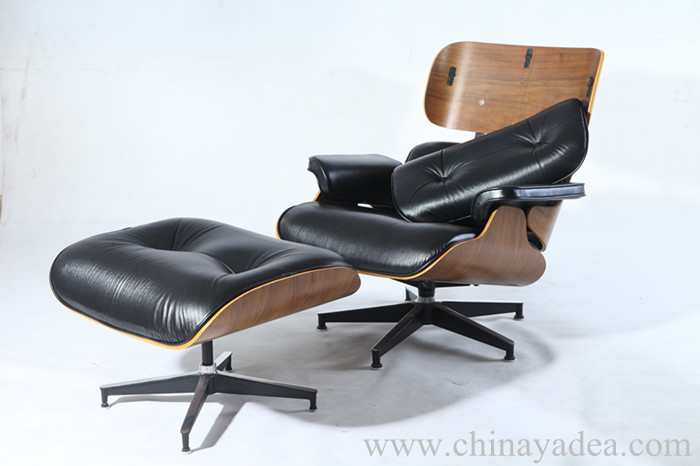 3) Cushions are all used with PU injected foam, resilient with long usage term. Upholstered in full aniline leather or Italian leather.
Keywords in the article:
Eames Lounge Chair & Ottoman, 20th century design furniture, Yadea Herman Miller furniture
Information about ""