Isamu Noguchi Coffee Table From Japan
This is a table with nothing to hide, which is made of just three pieces—a plate glass top and two curved, solid walnut legs that interlock to form a tripod for self-stabilizing support. The pieces unite in an organic whole, blending and flowing in harmony.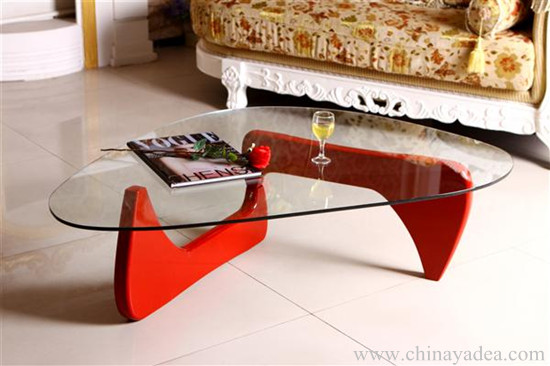 The Replica Isamu Noguchi Coffee Table is based on the design by Isamu Noguchi in the 1944's, a renowned Poet and Sculptor. It represents an iconic representation of his defiance to straight lines with its smooth curves on both the base and table top.
The enchanting tear drop curve of the 19mm Glass Top (Glass is tempered and to same specifications of the original) are complemented by the smooth texture of the wood base. This table would complement any home or office setting. The base is made from solid Ash wood.
Our Reproduction Isamu Noguchi Coffee Tables are superbly crafted and will make a stylish addition to your home.
Isamu Noguchi Coffee Table, noguchi coffee tableau thorized by the Isamu Noguchi Foundation was originally created in 1944.The Isamu Noguchi Coffee Table is an extraordinary harmony of form and function.
Keywords in the article:
Isamu Noguchi Coffee Table,Isamu Noguchi Table,Coffee Table,glass table
Information about ""