Le Petit Confort 3-Seater Sofa
The Le Petit Confort 3-Seater Sofa designed by Le Corbusier, revolutionized furniture design. Le Corbusier and his assistants Pierre Jeanneret and Charlotte Perriand created a square-shaped sofa with the frame holding the stuffing inside, partly because they wanted to make visible the structure and partly as they wanted to make it easier to mass produce.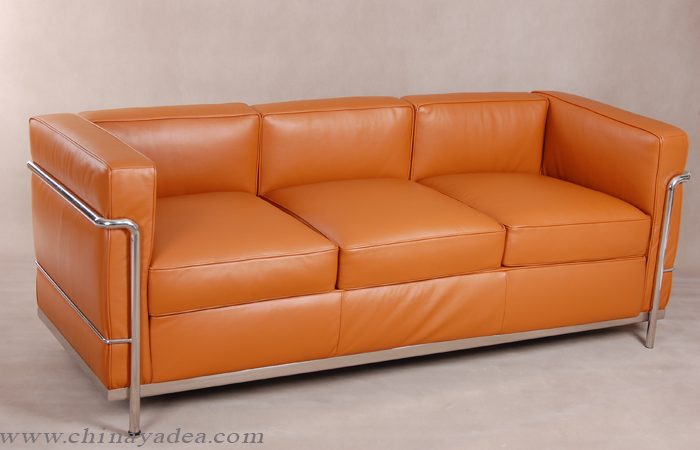 The Le Petit Confort 3-Seater Sofa exhibits Charles Le Corbusier's recognized signature style. The external frame embraces the thick padded leather cushions, emphasizing the sought after expression of volume of the design. A follower of the International Style, Le Corbusier had a minimalist approach in his furniture design, which did not deprive from the strong character of the finished look. The low back of the sofa flows seamlessly into the armrests of the same height. This modernist take on the club chair is a great centerpiece for any home or office.

Keywords in the article:
Le Petit Confort 3-Seater Sofa,3 seater sofa,sofa