Shop for modern leather furniture offered by chinayadea.com
The variety of designs and styles is the main reason why people prefer contemporary and Modern Furniture these days and with the emergence of several online modern leather furniture manufacturers, shopping for furniture has become easier than ever.
Yadea showroom
The problem with some online modern leather furniture manufacturers is that they work virtually only and do run their manufacturers in real. However, all your problems can be resolved if you check out www.chinayadea.com, as this is not just any other site. YADEA furniture is a real modern furniture CHINA manufacturer, which also owns a wholesale furniture warehouse.

This implies that here one can come across a huge variety of modern leather furniture that sports a reasonable price tag as well. Best quality combined to lower prices makes shopping for furniture much more exciting in here.
The admin of chinayadea says, "We bring together all the furniture that you need to decorate every corner of your home, and we pay attention to the quality, design, durability, as well as to the style factor of the furniture we offer."
If you reside in China City, then you can take advantage of free delivery offer and you can also visit the chinayadea showroom, if you wish to see the entire collection in person. Different kinds of décor call for different kinds of furniture. For instance, wooden classic furniture goes well with traditional look, whereas for modern homes, stylish furniture featuring leather and various fabrics is the better option.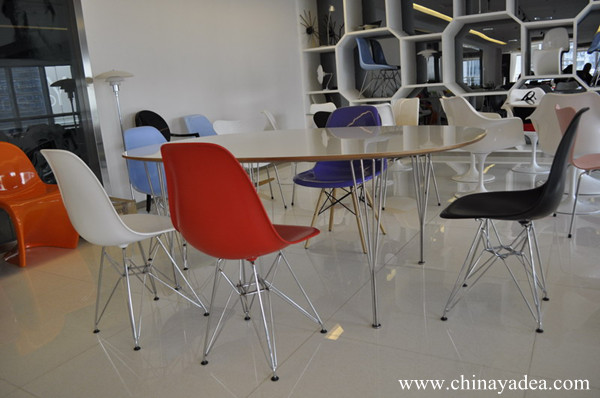 Yadea showroom
At chinayadea.com needs of different whosalers will be satisfied, as it put forward both furniture sporting both conventional and modern designs. "We offer a special range of modern leather furniture ," adds the admin of chinayadea.com, "so if you are searching for modern pieces then you can join us and find out some of the best modular units, sectional sofas, beds, etc."
Those who are shopping for their dining room can choose from classic dining room furniture with wenge wood finish to modern pieces featuring glass top. The manufacturer also offer a range of leather and wood dining chairs, which can complete the dining set for a modern home.
Therefore, if you wish to change the way your home look with modern pieces of furniture, then chinayadea.com has all that you need. Yadea is a modern leather furniture manufacturer, specializing in modern leather furniture, leather furniture, leather sofa and leather recliner in China. Modern leather furniture, modern leather sofa , contemporary living room furniture in Chinayadea. We are one of best modern leather furniture manufacturer in china, just make a have a change for your home.
Keywords in the article:
modern leather furniture manufacturers,modern leather furniture,dining room furniture,
Information about ""