THE DESIGNER : ARNE JACOBSEN

Arne Jacobsen is the Danish architect who master the most personal and successful interpretation of the international functionalism. His architecture includes a considerable number of epochmaking buildings in both Denmark, Germany and Great Britain. Arne Jacobsen initially trained as a mason before studying architecture at the Royal Danish Academy of Arts, Copenhagen, graduating in 1927.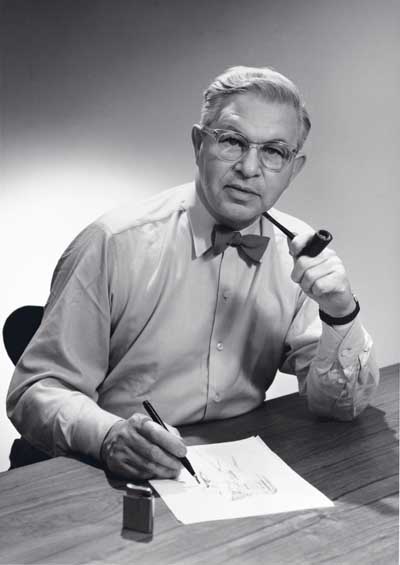 Arne Jacobsen

From 1927 until 1930, he worked in the architectural office of Paul Holsoe. In 1930, he established his own design office, which he headed until his death in 1971, and worked independently as an architect, interior, furniture, textile and ceramics designer. He was proffessor of Architecture at the Royal Academy of Arts, Copenhagen, from 1956 onwards. His best known projects are St. Catherine´s College, Oxford, and the SAS Hotel, Copenhagen.

The cooperation between Arne Jacobsen and Fritz Hansen dates back to 1934. But in was in 1952 the break-through came with the Ant chair. It was succeeded by the Series 7 in 1955. This propelled his and Fritz Hansen's names into furniture history. Arne Jacobsen was very productive both as an architect and as a designer. At the end of the 50s Arne Jacobsen designed the Royal Hotel in Copenhagen, and for that project the Egg chair, the Swan chair and sofa, the Swan sofa and Series 3300. Arne Jacobsen was and is an admired and outstanding designer. While the significance of Arne Jacobsen's buildings was less appreciated, his furniture and other design work have become national and international heritage.
Keywords in the article:
Arne Jacobsen and Fritz Hansen
Information about ""