What to Look For Buying Bar Stools for Your Home
Selecting a
bar stools i
s indeed often much easier then other major furnishings, yet there are still a
few factors to consider to ensure you make a good choice.
Think about the style of the room. Always make sure that the stools will blend in properly with the room style.
This is particularly essential if you intend to use it for commercial purposes. It would also be of importance to choose
those that reflect your individual style.
Examine the amount of space you have so you will know the number of stools that you will need. You need to
allot some space between the stools, which should at least be 26-30 inches. The space will allow easy mobility
on getting up from the stool.
If you prefer to have stools with arms or those that can be rotated, add a few more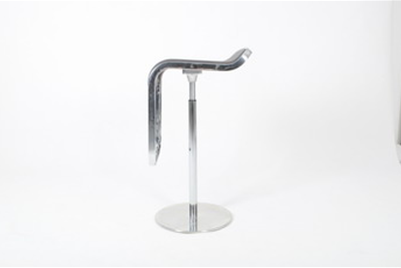 bar chair
Consider the regularity of use. People who live in small spaces can have their kitchen counter and
bar
stools as their dining area; hence, the stools are for everyday use. If this is to be the case, they have
to be sturdy enough. Daily usage can make them to wear off easily if they are of poor quality,
which brings us to the next factor to be considered.
Consider the level of convenience that you want. Which is more comfortable for you? Will it be one
with a back rest, an armrest and one that can be rotated? Some people prefer all of these features in a stool.
Others are contented to having just a back rest while others prefer to have a back rest and one that can be swiveled.
Your choice for
bar stools
will depend largely on your comfort and what suits your home best.
of furniture for your home that is suited to any home theme.
Keywords in the article:
Chinese modern furniture,modern classic furniture China,bar chair