Product category
Carl Hansen CH445 Wing chair-Cashmere Wool CF614
Hotline: 0086-13510133516
Fax: +86-0755-82041709
Description:Designed by Hans J. Wegner in 1960, the Carl Hansen CH445 Wing chair-Cashmere Wool is an exceptionally comfortable upholstered easy chair that can be used as a centerpiece in a room or in groups. The wings provide superior support for upper back, neck and head. The roomy seat, back and armrests afford freedom of movement and multiple sitting positions.Its generous lines enable a variety of sitting positions.The Carl Hansen CH445 Wing chair frame is made from polished stainles
Items No: CF614
Product name: Carl Hansen CH445 Wing chair-Cashmere Wool
Product Description:
• Designed by Hans J. Wegner in 1960, the CH445 is an exceptionally comfortable upholstered easy chair that can be used as a centerpiece in a room or in groups.
• The wings provide superior support for upper back, neck and head. The roomy seat, back and armrests afford freedom of movement and multiple sitting positions.Its generous lines enable a variety of sitting positions.
• The frame is made from polished stainless steel.
• And the upholstery can be made of either Cashmere wool or Aniline leather.
• Because of Hans J. Wegner`s meticulous design and the excellent workmanship,this wing chair greets its guests with exceptionally generous comfort when seating in it.
• Available with or without ottoman.
• CH_445 works equally well in groups and on its own, and is best placed where its elegant design can be viewed from all sides.
• True to original: Dimension consistent shoulder level recessed back groove.
• True to original: Correct pitch back corner angles.
• Flex angle adjustable stainless steel floor protecting pad discs.
Dimensions(cm): 86(Depth)*98(Width)*96(Height)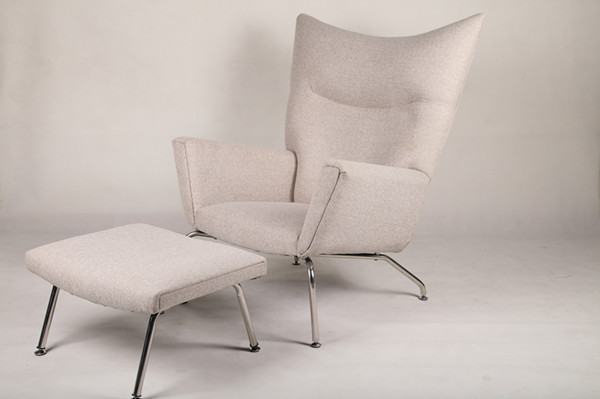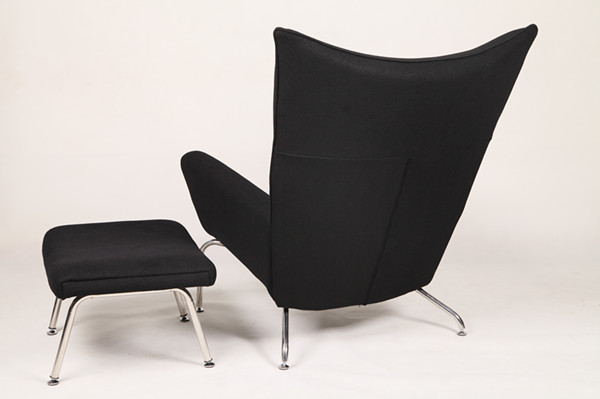 *

Indicated required field
Inquire: Carl Hansen CH445 Wing chair-Cashmere Wool CF614
*

First Name:

Please fill in your First Name

*

Last Name:

Please fill in your Last Name

Company name:

Please fill in your company name

Telephone number:
Mobile phone number:

Please fill in your telephone number

*

E-mail:

*

Country:
Address:

*

Inquire intention description: