Product category
Nelson Platform Bench CF020
Hotline: 0086-13510313799
Tel:0086-755-82875007
Description:The Nelson Platform Bench is a high quality reproduction of the original designed by George Nelson, the Nelson platform bench remains a landmark of modern design, and this Nelson Platform Bench is kind of chinese wooden bench. George Nelson Platform Bench for Herman Miller, the Nelson wood base platform bench is available in medium and large, we have ensured a good mix of contemporary and mid century modern designer classic furniture inspired by famous designers.
Nelson Platform Bench CF020
Product Parameters:
Item: CF020
Dimensions(cm):

122(L)*47(W)*36(H)

Designer: George Nelson
Colors available: Natural

, Black

Lead time: 15~25 days

Inquiry Now:

yadeaweb@gmail.com
Product Description:
---
1. The Nelson Platform Bench is a high quality reproduction of the original designed by Nelson in 1946, the Nelson platform bench remains a landmark of modern design. These adaptations of classic unadorned Nelson benches' features clean, architectural lines.
2. Top in rubber wood.
3. The Nelson Platform Bench's legs are ebonized and finger-jointed for superior strength;Black lacquered metal base with glides.
4. Smart and Strong.
5. A piece of art in itself that has become a sought after collector's item for use in a living room, vestibule, bedroom, library, office, or public area.
6. For additional space, also consider the matching Nelson Platform Benches in medium and large.
• Fast delivery.
• Warranty / Guarantee: warranty for 2 years from the date of purchase.
• Good Customer Service.
Yadea's focus on quality does not end at the factory door - they believe that providing clients with exceptional service is just as important as manufacturing furniture. In order to make certain Yadea clients enjoy consistently high quality in all Yadea products, they have set up their own test center which monitors products against criteria that are far more stringent than the statutory standards.
Reference Scene Pictures:
---
Designer:
---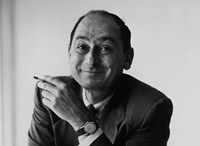 George Nelson (1908–1986) was an American industrial designer, and one of the founders of American Modernism. While Director of Design for the Herman Miller furniture company both Nelson, and his design studio, George Nelson Associates, Inc., designed much of the 20th century's most iconic modernist furniture.
George Nelson was one of the pioneers of modernism, and his designs, which are still popular today epitomize the perfect balance between form and function. Born in 1908 in Hartford, CT, George Nelson was part of a generation of American architects whose abilities and virtues were limited by the economic restrictions of the Great Depression. George Nelson, a Yale University graduate, turned toward interior design like many of his peers.
From the mid 1930's throughout the 1940's, Nelson held several positions at various design-related publications, including first associate editor of "Architectural Forum."During this time, he stood firmly for the founding principles of modernism and denounced the "selling out"of many so-called modernists to the growing presence of commercialism.
But it was also during this time when, in 1945, he became head designer for Herman Miller, a furniture company based in Zeeland, MI. At Herman Miller, he designed a unique and innovative line of furniture whose popularity and appeal has truly withstood the test of time. Such designs as the Nelson Bench, the Marshmallow Sofa, and the Coconut Chair were instant classics that are all still in production. Despite Nelson's remarkable contributions in furniture design, his biggest contribution to the furniture industry as a whole, was the projects he commissioned for Herman Miller. George Nelson was responsible for hiring designers like Isamu Noguchi, Charles Eames, Harry Bertoia and Donald Knorr to create their most recognized achievements. George Nelson passed away in 1986.

George Nelson was a noted teacher and writer, as well as a designer. He studied architecture in Rome and became an editor of Architectural Forum while continuing to design furniture, based on the modern European designs with which he had become familiar.
*

Indicated required field
Inquire: Nelson Platform Bench CF020
*

First Name:

Please fill in your First Name

*

Last Name:

Please fill in your Last Name

Company name:

Please fill in your company name

Telephone number:
Mobile phone number:

Please fill in your telephone number

*

E-mail:

*

Country:
Address:

*

Inquire intention description: