Poul Kjaerholm PK9 PC011
Hotline: 0086-13510313799
Tel:0086-755-82875007
Description:PK9 designed by Poul Kjaerholm, is a side chair also known as the "Tulip chair" due to its unique shape. The inspiration for the shape was a sand imprint of his wife's behind on the beach. The shape is characterized by the three pieces of stainless steel as legs and carries of the leather seating element.
Poul Kjaerholm PK9 PC011
Product Parameters:
Item: PC011
Dimensions(cm): 54(W)*53.5(D)*77(H)
Designer: Poul Kjaerholm
Colors available: Black, Gray
Lead time: 15~25 days

Inquiry Now:

yadeaweb@gmail.com
Product Description:

---
1. PK9 was designed by Poul Kjærholm in 1960.

2. The PK9 is a side chair also known as the "Tulip chair".

3. PK9 is fully upholstered in a limited range of leathers.
4. The inner shell is made of fiberglass.

5. The 3-legged base is made of satin brushed stainless steel.
• Fast delivery.
• Warranty / Guarantee: warranty for 2 years from the date of purchase.
• Good Customer Service.
Yadea's focus on quality does not end at the factory door - they believe that providing clients with exceptional service is just as important as manufacturing furniture. In order to make certain Yadea clients enjoy consistently high quality in all Yadea products, they have set up their own test center which monitors products against criteria that are far more stringent than the statutory standards.
Reference scene pictures:
---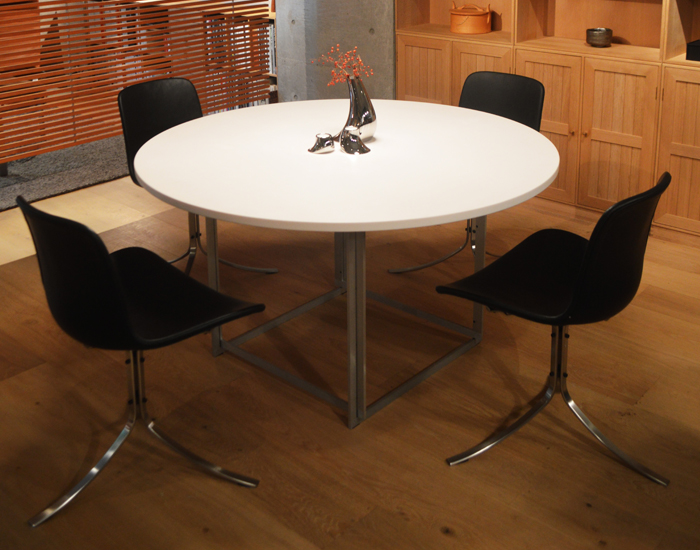 *

Indicated required field
Inquire: Poul Kjaerholm PK9 PC011
*

First Name:

Please fill in your First Name

*

Last Name:

Please fill in your Last Name

Company name:

Please fill in your company name

Telephone number:
Mobile phone number:

Please fill in your telephone number

*

E-mail:

*

Country:
Address:

*

Inquire intention description: