Wishbone Chair/CH 24 Chair/Y Chair CF825
Hotline: 0086-13510313799
Tel:0086-755-82875007
Description:The Wegner CH24 Wishbone Chair or "Y-chair" as it is sometimes called due to the shape of its back, was designed in 1949 and was the first of Wegner's chairs for Carl Hansen & Son.Our Wegner Wishbone Chair is a high quality reproduction in the style of the original design. The Wegner CH24 Wishbone Chair frame available in Ash, Maple, Beech, Oak, Cherry or Walnut. With either white or black paper cord. Birch frame with woven rattan seat. The Wegner Wishbone Chair can be used a
Wishbone Chair/ CH 24 Chair / Y Chair CF825
Product Parameters:
Item: CF825
Dimensions(cm):

90(W)*74(D)*107(H)

Designer: Hans J. Wegner

Colors available:

Natural, Black, Lacquered

Lead time: 15~25 days

Inquiry Now:

yadeaweb@gmail.com
Product Description:
---
1. The Wishbone Chair or "Y-chair" as it is sometimes called due to the shape of its back.It is a classic piece of Danish mid-century furniture design.
2. Our Wishbone Chair is a high quality reproduction in the style of the original design.
3. Frame available in Ash, Maple, Beech, Oak, Cherry or Walnut. With either white or black paper cord.
4. Also available with Lacquered frame.
5. Birch frame with woven rattan seat.
6. Top quality solid wood frame in your choice of finish.
7. The curved hind legs and the semicircular top rail together with the elegant Y-back endows the chair with a gracious and welcoming air.
8. The Wishbone chair sits well and its spaciousness allows its user to change position. The back offers good support and most people will feel comfortable in it for a longer period of time.
9. The Wishbone Chair can be used as a chair for meals,office chair or side chair in a salon.And these replica chairs are also generally used in a contemporary home as timber dining chairs.
10. This replica is true to the original design specifications. We use an independent quality control auditor to supervise the entire production process;ensuring every product is of the highest quality and has absolutely no imperfections.
• Fast delivery.
• Warranty / Guarantee: warranty for 2 years from the date of purchase.
• Good Customer Service.
Yadea's focus on quality does not end at the factory door - they believe that providing clients with exceptional service is just as important as manufacturing furniture. In order to make certain Yadea clients enjoy consistently high quality in all Yadea products, they have set up their own test center which monitors products against criteria that are far more stringent than the statutory standards.
Our Product Real Photos:
---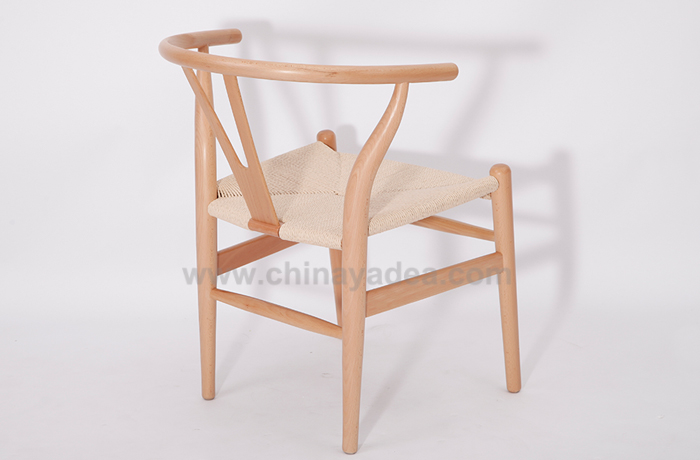 Reference Scene Pictures:
---
*

Indicated required field
Inquire: Wishbone Chair/CH 24 Chair/Y Chair CF825
*

First Name:

Please fill in your First Name

*

Last Name:

Please fill in your Last Name

Company name:

Please fill in your company name

Telephone number:
Mobile phone number:

Please fill in your telephone number

*

E-mail:

*

Country:
Address:

*

Inquire intention description: